Interview with IGNIV's Head Chef David Hartwig David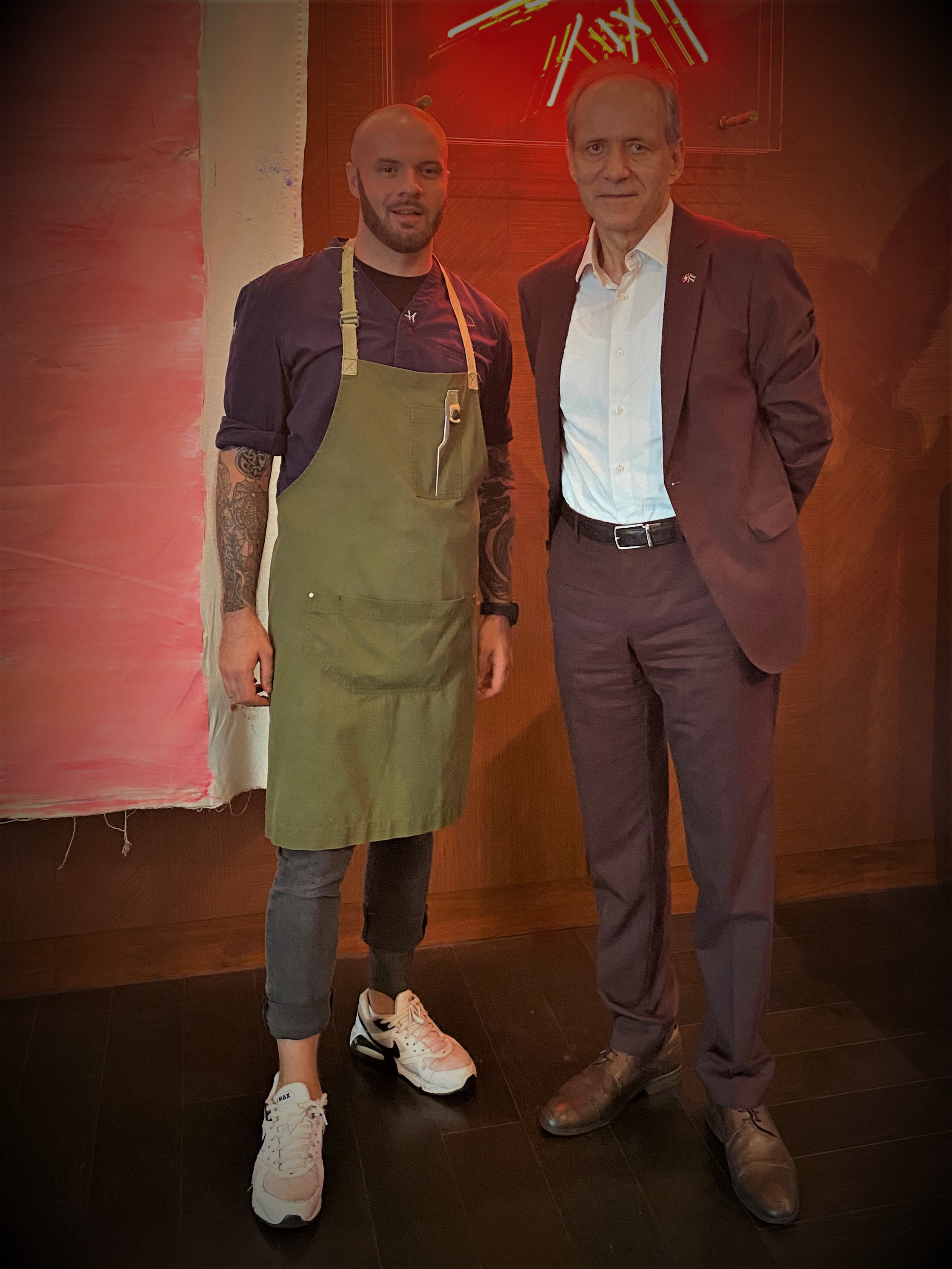 Interview with IGNIV's Head Chef David Hartwig
David, it has been 15 months since our first interview in 2020. We are still in Covid-19 crisis mode – how did it affect IGNIV?
It might be an understatement to say that the pandemic had a negative impact business-wise, not just on IGNIV Bangkok, but on the whole industry. It has also been challenging mentally. Last year we closed and reopened three times which can be tough and difficult at times to stay motivated. On the positive side, it gave us some time to breathe after the hectic few months leading up to the opening, and we had the chance to rethink, fine-tune and evolve.
After one year of entering the culinary scene in Bangkok, IGNIV was awarded a Michelin Star. What does it mean to you as Head Chef?
We are all extremely proud – not only my IGNIV family here in Bangkok but also in Switzerland. To be recognized with a Michelin star for our unique sharing concept so shortly after opening is amazing and it has given our whole team at IGNIV by Andreas Caminada a boost of confidence. As head chef, it is a humbling reminder of teamwork, and the importance of working with my team instead of them working for me. I am very thankful for the support I get from my Sous Chef Arne Riehn and all members of my kitchen and service team as well as our partner St.Regis. And the lead I get from Andreas Caminada. Due to the pandemic, he has to have even more trust in our work– and it feels very good to prove him right!
12 months in operation and already one Michelin Star. What made this incredible success possible?
For once, we have a proved concept: our fine dining sharing experience is already very successful in our three European IGNIV sister restaurants. So our team's ambition was challenged right from the start. I am fortunate to have a great team with a lot of talent and dedication on my side, plus the openness of heart and mind to constantly question ourselves on a daily basis. In the end, the passion, fun, and attention to detail comes through and that is what makes our guests happy.
What do the Michelin Guide inspectors looking for when they are reviewing a possible contender?
I'm afraid you have to ask the Michelin Guide.
As I understand it, apart from extraordinary taste and food quality, the most important is consistency as well as the presentation, technique, story and a distinctive style of the kitchen.
IGNIV – a unique Sharing Concept and Dining experience? Explain to our readers what it means?
In Romansh, which is the fourth official language in Switzerland and chef Andreas Caminada's mother tongue, the word "IGNIV" means nest. It represents the idea of sharing and being together for an experience that is cosy, fun, and accessible yet uncompromising. We offer a unique sharing menu with four courses, but each course is presented in several separate dishes highlighting different elements. All in all, our guests enjoy approximately 15 dishes by the end of the experience.
You partnered up with St. Regis Hotel. Why did you select St.

Regis?
Prior to opening, IGNIV founder Andreas Caminada had the opportunity to collaborate for an IGNIV pop-up experience with The St. Regis Bangkok in 2018, and they found out that we share the same high values on quality and service. The St. Regis has an impeccable international reputation, so when the opportunity came across to open our first IGNIV outside of Switzerland in partnership with The St. Regis, it was an easy decision.
You also take part in the STCC Member for Member Benefits program. What exclusive offer can our members expect?
Depending on the season, members enjoy a complimentary truffle dish. If you are an STCC member, please don't forget to mention this on the reservation.
David the private man. How well did you adjust to the urban life style in

Bangkok?
It was an easy and fast adjustment settling into the urban lifestyle in Bangkok, where life has more or less been quiet the past two years since I have been here. Bangkok is very welcoming and easy to get around, and I feel very comfortable here.
David, you and your team at IGNIV have been part of an incredible success story. We wish you further success in 2022 and taking IGNIV to a next higher level. All the best to you and your dedicated culinary team at IGNIV. I am looking forward to another IGNIV dining experience this year.