Update from the President of the STCC for the Swiss-Thai Business Community - September 2022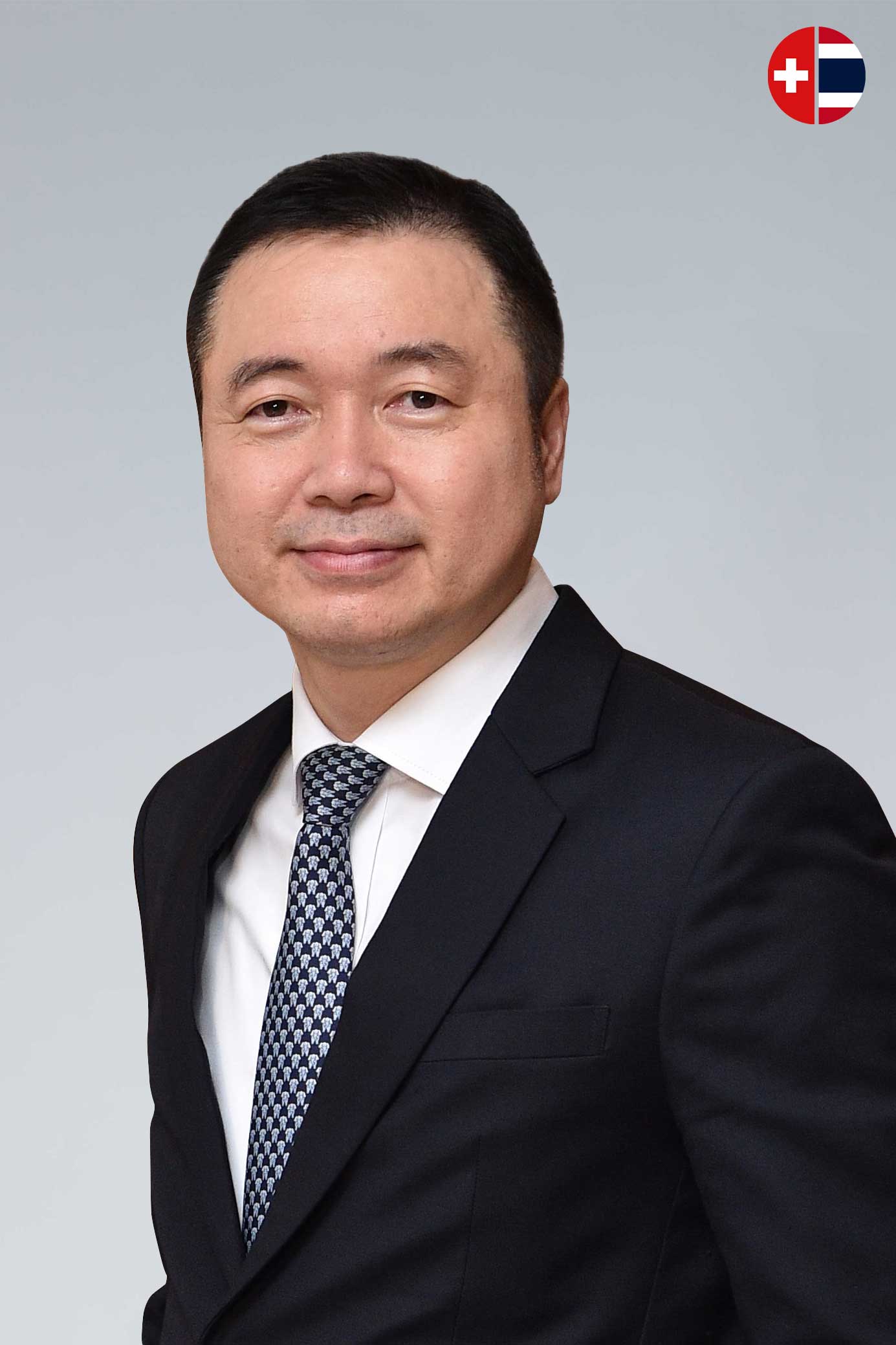 Dear Members and Friends,
We are now entering the second half of the year which I am sure will keep us all busy and therefore, I hope you had some time over the summer to take some time off and travel in a global world that is open again.  After being severely restricted in terms of travel, meetings and running our businesses, we are now pleased to see restaurants full again, events being booked, borders open and people travelling to meet for business or to enjoy their well-deserved holidays.
However, after these positive signs of recovery from the global health crisis, uncertainty looms once again for the economy and people's well-being. The geopolitical situation has changed significantly since the beginning of the year, inflation is rising globally and signs point to a recession that will present us all with new and difficult challenges. There are also clear signs of global climate change, which could have a devastating impact on society if we do not act now. So I want to share with you some updates on what the Chamber is doing in this regard and on other matters.
STCC Sustainability
For September alone, we have 3 events on the topic of sustainability that I would like to introduce to you here. On 14 September, Impact NOW, a sustainable business showcase and networking event with several chambers, is being organised by the STCC and other chambers. It will showcase local start-ups driven by the younger generation. Their drive impresses me deeply and I am excited to support similar events.
I am also pleased to announce that after a break of two years, there will again be a Swiss pavilion at the ASEAN Water Expo from 14 to 16 September to present sustainable solutions for one of life's most important commodities - water. We will also be hosting a webinar on 15 September on the topic of plastic and new innovations and optimisations to ensure that in the near future we will not have more plastic in the ocean than fish. The webinar is organised jointly with all Swiss Chambers in the APAC region and shows that our community is making a renewed effort at regional level to tackle big issues together.
STCC Social Engagement
Sustainability is one of the main pillars of our activities for the future, but we also want to ensure that we do not lose anyone along the way. For this reason, we are talking to various stakeholders from the public and private sectors to work on developing the quality of life of vulnerable groups, especially families living in poverty or without access to public care, who are in urgent need of help. I firmly believe that the Swiss-Thai Business Community with it's multi-facetted business can be a key to supporting the Thai community. I hope to be able to announce this collaboration in more detail very soon.
STCC Members & Partners
Over the past few months, we have welcomed a number of new member companies to our Chamber. I am very pleased with the decision of these new members to join the Swiss-Thai Business Community and hope that they will actively participate in the further development of the Chamber as a networking platform for progress, prosperity and partnerships.
I would also like to take this opportunity to thank Energy Absolute and Nestlé for supporting our Chamber work as Gold Partners.  Their support enables us to provide information, services and events to the many innovative and active SMEs that form the backbone of our community and are a high priority for me.
Thai-EFTA Free Trade Agreement (FTA) Negotiations
The first round of the relaunched negotiations for a Thai-EFTA FTA took place in Bangkok at the end of June and was very successful, according to the two negotiating teams. The next round will take place in Geneva early next year, where our former Ambassador H.E. Helene Budliger Artieda will also welcome the Thai delegation. The STCC actively advocates for a comprehensive free trade agreement that focuses on the benefits for businesses and people without neglecting the importance of sustainability aspects. We hope for a quick conclusion of the negotiations and the signing of the free trade agreement.
Business Fast Track (BFT) Visa Program
During the summer break, the Embassy team, VFS Global and the STCC office also managed to finalise and launch the BFT programme for STCC members who wish to apply for a Schengen visa for business purposes in Switzerland. The programme offers our members' employees a Schengen business visa with longer validity and fewer documents required for the visa application. I strongly believe that this programme will help to deepen business relations between Thailand and Switzerland, in line with the objectives of the FTA negotiations. You can learn more about the programme here.
STCC Strategy
Our 25th anniversary is in 2023 and the Board will use this occasion to set the strategy for the growth and operation of our chamber for the coming years. Therefore, I would like to conclude this brief article by informing you, that the STCC Board of Directors will come together at the end of September, to set the direction for our chamber for the future and I will inform you in due course on the decisions that were taken.
Last but not least, thank you all for your continued support of our STCC community and active participation in our activities!
Naruepon (Chang) Techawatanawana
President
Swiss-Thai Chamber of Commerce